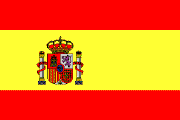 Bioparc es un parque de animales de 100.000 m2 que ha sido diseñado bajo el concepto de zooinmersión. Esto significa que en Bioparc podrás visitar diferentes tipos de áreas a través de una experiencia única solo apreciable en la naturaleza salvaje.
Con ESN en UV y Bioparc podrás adentrarte en la sabana y los humedales africanos, Madagascar y el África ecuatorial descubriendo su fauna sin barreras visibles. La conservación del paisaje y de sus animales es uno de los principios del recinto y por eso es un referente mundial en parques de animales multiespecie. 
¡No te pierdas esta visita única con ESN en UV y compra ya tu ticket por 13€! ¡Ahorrarás casi un 50% del precio de la entrada normal gracias a tu ESNcard! Consíguelo en nuestra oficina (Campus de Tarongers, Aulario Sud - Acceso Oeste, Despacho S12) y disfruta de un día fantástico entre más 80 tipos de animales. 
¡Mira nuestro calendario para saber la próxima visita!

Bioparc is an animal park with 100.000 m2 that has been designed under the concept of zoo-inmersion. That means that you will visit in Bioparc different spaces enoying a unique experience noticiable only in the wild nature. 
With ESN en UV and Bioparc you will go into the African savannah and wetlands, Madagascar and Equatorial Africa while you discover its fauna without barriers. The habitat and animal preservation is one of the principles of Bioparc and that is the reason why it is a multi-species animal park world leader. 
Don't miss this great visit with ESN en UV and buy your ticket for 13€! You will save almost 50% of the normal ticket price thanks to your ESNcard! Get it in our office (Campus de Tarongers, Aulario Sud - Acceso Oeste, Despacho S12) and enjoy a wonderfull day with more than 80 tipes of animals.
Check out our calendar for next visit!